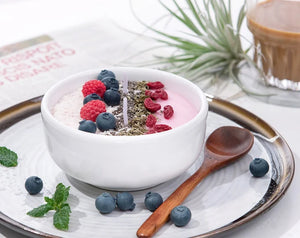 We have created our very own sweet 'trail mix' to add some variety to your bowl candle selection. After all, variety is the spice of life.
Enjoy the popcorn, pretzels, M&Ms, and Chex cereal together in one delicious mix served on top of a scented candle. Our unique way of displaying the trail mix adds ambience, excitement, and charm.
The Trail Mix Candle is a wonderful gift for your friends and yourself, the perfect gift for people of all ages.