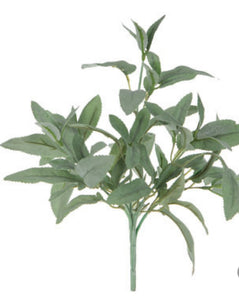 Add plenty of natural beauty to your lovely home with Mini Sage Bush. Realistic in design, this darling bush features woven faux sage leaves and plastic greenery stems. Add it to a simple vase or arrangement in your living room, bedroom, or kitchen!
Dimensions (Varies Upon Shaping): 
Full Length: 8 5/8"
Stem Length: 2 3/16"
Width: 7"