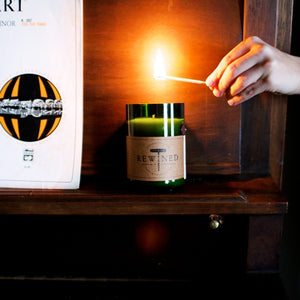 Custom blended fragrances to mimic your favorite wine varietal. This earthy, complex wine mimics the ground that produces it. Fresh fig and cranberry, rooted by the rustic aromas of leather and violet, finishing with hints of musky earth tones.
Made in Charleston, SC. - 11 oz. varietal. -
All natural soy wax. - 70+ hours of burn time. - Hand-cut wine bottles. 

Made in United States of America