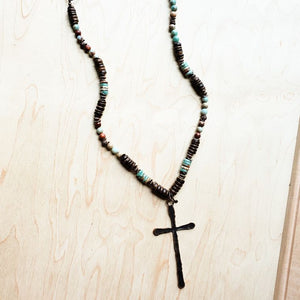 Aqua Terra combines with wood beads and suede cord 
to create this one-of-a-kind necklace.
Large Copper Cross is the focal point of this necklace.
Necklace can be adjusted to a variety of lengths with self-tie closure.
Large Copper cross is approx. 4.5"
Although your item will resemble the photo, 
each piece is created by hand, so no two are identical.