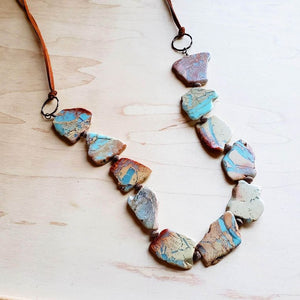 Genuine Slabs of Aqua Terra make up this necklace.  
Verigated stones blend easily with a variety of colors.
30" in length, adjustable to 36" with self-tie closure
makes it great for layering
 
Although your item will resemble the photo, each piece is created by hand, so no two are identical.